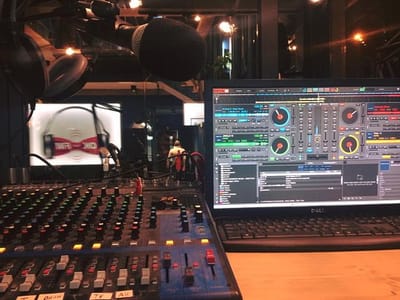 Fresh Fire Gospel Radio TT
was birthed out of a need for authentic Gospel music and programming in the area and out of a need for sound Biblical teachings. From time to time we have the teachings of
Minister Kevin LA Ewing
. a very in-depth and prolific Bible teacher, aired on the station.
Fresh Fire Gospel Radio TT
was started in March of 2020, however it was not officially launched until the
1st of January
2021
. This Radio Station is run by a team of professionals who has a very wide background in Radio Broadcasting. We take pride in what we do . Though there are just a few programs at this time ,there are plans to have more programs added to our line up. Located in the Southern part of Trinidad ,
Fresh Fire Gospel
Radio TT
plays a wide variety of Gospel music and is appreciated by persons the world over . It's primary goal is to spread God's word as it is written in the Bible
.
The station does not subscribe to days that are not reflected in the Bible or that came from pagan origins such as
Halloween, Valentine's Day, Carnival
etc . Everyone has a choice to make, and it is our choice
not
to partake in these days and observances. We are here to encourage you to get to know Jehovah God yourselves. Get into The Word and get knowledge !
Hosea 4:6 My people are destroyed for lack of knowledge: because thou hast rejected knowledge, I will also reject thee, that thou shalt be no priest to me: seeing thou hast forgotten the law of thy God, I will also forget thy children. KJV: King James Version
"And when He had given thanks, He broke it and said, "This is my body, which is for you; do this in remembrance of me." This day is observed by Fresh Fire Gospel Radio TT - The Memorial of Jesus's death.

Fresh Fire Gospel Radio TT is a Radio Station that is committed to helping in the building God's Kingdom and we pray that He will send the listeners to be touched by A Word , A Song or even A Testimony . If you have not already accepted Jesus as your Lord and personal Savior , we pray that you are "Moved to make a Move Today!"

As we grow daily with God's Living Word ,we ask Almighty God daily to purge and purify us in delivering His Word . We do not take offence to anyone who does not agree with what we share. We respect your beliefs and ideologies and by the same token we know that you will respect ours. Thank you for stopping by ! Enjoy listening ! You did not stop here by chance 😊 Love & Blessings!